My spraying is not limited to cars. Here are a few of the recent items painted.
American Football Helmets and Face Cages
I have just painted 20 or so American Football helmets and face cages for the Colchester Gladiators.
I can also paint motorcycle parts or fairings. This is our Honda Fireblade painted in MG Tartan Red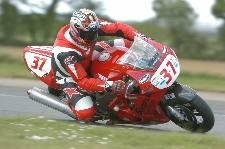 This is the trailer belonging to Colchester Gladiators American Football Club being masked up ready for painting.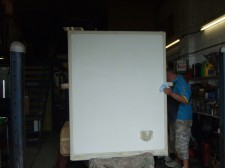 And after being painted in their club colours.